Personalized Treatment for Co-Occurring Disorders at Our Substance Use Disorder Treatment Center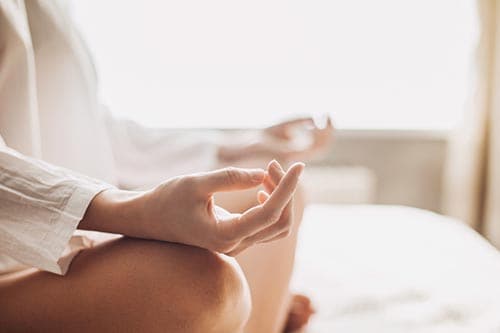 There is a complex connection between mental health and substance use. Those suffering from co-occurring substance use disorders often find themselves caught in a dangerous cycle in which one condition frequently affects the other. Fortunately, True Life Center serves as a substance use disorder treatment center in San Diego. Our unparalleled partial hospitalization and intensive outpatient programs aim to target the issues of mental health and substance use to heal our clients and help them achieve recovery. By balancing holistic techniques and clinical modalities, we provide effective treatment plans to help clients thrive.
At True Life Center, we offer the following addiction treatment programs:
We offer programs for heroin addiction, opioid addiction, and cocaine addiction as well.
Some individuals turn to drugs and alcohol as a way to self-medicate against the devastating effects of depression, anxiety, and other mental health conditions. Conversely, drug and alcohol use may be directly responsible for causing these symptoms. Co-occurring conditions of substance use disorder and mental health issues have a profound effect on emotional and physical well-being. Above all, truly comprehensive treatment is the answer for treating your physical and psychological symptoms.
Our Approach to Healing Co-Occurring Substance Use Disorders
One of the most effective components of the intensive outpatient program at True Life Center is our unique treatment approach, neurobiological integration (NBI). This addresses co-occurring substance use disorders by altering the stress response in the mind and the body. NBI is a comprehensive method that restores balance to the whole system, resulting in better, more sustainable outcomes. At True Life Center, we offer customized NBI to accomplish the following:
Meet your individual needs
Enhance your cognitive and behavioral responses
Regulate your nervous system
Restore balance to your brain chemistry
As a result, an outpatient substance use disorder treatment center like True Life is what San Diego residents need to overcome co-occurring conditions.

Recover, Heal, and Grow at Our Substance Use Disorder Treatment Center
True Life provides a range of addiction treatment therapy programs to support clients from a more clinical standpoint.
These therapies can help you to:
Better understand your illness
Experience therapeutic processing
Undergo cognitive restructuring
Develop tools for emotional regulation and resilience
True Life's San Diego holistic recovery center provides integrative therapies that treat your whole system. Our therapy practitioners work with you to:
Calm the limbic system
Rewire your stress response
Alleviate physical symptoms
Establish restorative self-care practices
These self-care practices help you heal emotionally and physically, especially as you become more aware of your body. Additionally, you focus on physical fitness and making healthy choices with renewed life skills and nutritional coaching. For example, the holistic practices you'll encounter at True Life's outpatient substance use disorder treatment center in San Diego include:
Yoga Therapy Program
Acupuncture Treatment Program
Fitness and Bodywork Sessions
Nutritional and Life Skills Coaching
Restore Balance to Your Brain Chemistry
Psychiatry at True Life goes far beyond medication. Our highly trained psychiatrists can customize a program tailored to your unique needs. To this end, our treatment professionals get to know your story through evaluation, assessment, and regular in-person meetings. With knowledge of your unique neurochemical makeup in mind, our psychiatric team works with you to discuss what medications and therapies will help you meet your treatment goals.
True Life Center's treatment features our integrative approach to therapy and psychiatric services. We provide relief and recovery for individuals struggling with anxiety, depression, trauma, grief and loss, substance use, and related illnesses.
San Diego residents need a substance use disorder treatment center like True Life that they can rely upon to improve their lives. Enjoy greater emotional health, a restored nervous system, and healthier brain chemistry. Call 866.420.1792 and receive a personal assessment of your unique needs and start on the path to your true life… at True Life.